Startup ecosystems are the key to growing a vibrant regional economy. Time and time again, these clusters of talent and science drive job creation, new business formation, and attract investment capital. Ultimately, these are the elusive ingredients that lead to greater prosperity and equity in our communities.
The incredible transformation of the city's start-up scene provides a few key insights on the characteristics and potential impact of the urban ecosystem model:
• Urban ecosystems can create new business and foster growth. For this to happen, the ecosystem needs to be linked to the local industry base. This process not only allows the ecosystem to retain a specialized workforce, but it also increases the competitiveness and level of innovation of the city's more traditional industry base. As more and more start-ups emerge, market competition force local industries to innovate directly, either by introducing open innovation processes with start-ups or by absorbing new technology through start-up acquisition or recruitment.
• Urban ecosystems can generate "new" jobs, as opposed to "old" jobs that are being replaced by technology. These new jobs are the jobs of the future, emerging from new business models propelled from start-ups and innovation. Start-ups create some new jobs themselves. However, the majority of new jobs come from traditional industries that have introduced technology in their processes due to competitive pressures from new business models generated by start-ups or innovation absorption from the start-up ecosystem.
• Urban ecosystems can attract resources for local innovation. As the start-up ecosystem grows, it attracts out-of-the-city "innovation leaders" — for example, R&D institutions and innovation leading companies. This reinforces the innovation process of the ecosystem, further diversifying the local economy and providing another source for competitiveness.
• Urban ecosystems can transform urban environments. Start-up support infrastructure (such as co-working spaces, accelerators and incubators) and entrepreneurs' communities can change the economic and social dynamics of entire neighborhoods.
Does city size impact startup location satisfaction?
There are a few reasons why the size of a startup's location city can have a big impact for entrepreneurs and their companies. First, larger cities may have advantages in their access to talent, simply for the fact that more people live there. In places where talent is more numerous, hiring can be cheaper and employees can be onboarded faster. Companies also have greater options in the hiring process and can field a wider variety of candidates for the jobs they are looking to fill, ensuring a greater chance of finding just the right candidate. Larger cities are also more likely to be home to universities, other specialized companies, accelerators and incubators. Each of these institutions helps to contribute to the talent pipeline for companies looking to recruit the best. Larger cities also offer additional infrastructure and opportunities for non-local tech talent, which can work as a recruitment tool for talent from outside the surrounding area. Outside of talent concerns, living in a larger city can bring with it social benefits, of increased diversity and opportunity.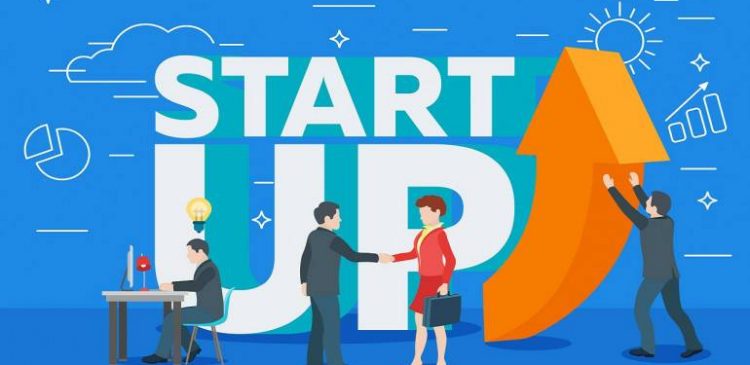 However, just because a city is more populous doesn't necessarily mean that the type of talent that startups need can easily be found. Often, the talent required by startup entrepreneurs tends to be specialized, and can be unevenly distributed geographically. Similarly, in larger cities this scarce talent may be under high demand by other city employers, creating competition for workers and increasing costs for founders looking to hire. The solution for some founders is to work with a distributed team, but this might not be a solution for everyone. Actually, talent availability remains one of the most important characteristics founders consider when choosing a startup location. European entrepreneurs can find satisfaction with a number of startup locations, no matter the size.
Hometown advantage? How local entrepreneurs evaluate their startup locations
May considerations of hometown advantage impact entrepreneur evaluations of their startup locations? The benefits of hometown are obvious. Entrepreneurs may prefer to remain near friends and family, where they can trade on their close local network ties and depend on their social support. Local entrepreneurs can benefit from their deeper network ties and regional-specific expertise as well. Alternatively, staying at home can put entrepreneurs at a disadvantage, when it comes to addressing new markets or attracting outside investment. Entrepreneurship in startups may also conflict with alternative classifications of entrepreneurship that may be more reliant on local ties and familiarity. Considerable further evidence, both in support and against hometown entrepreneurship exists, and is worthy of greater attention.
Civic and business leaders can leverage underutilized community resources and drive economic growth:
Invest in institutions of higher education as engines of innovation and job creation, particularly leveraging their ability to attract international talent.
Foster diverse communities, utilizing untapped talent to drive higher economic returns as well as greater equity.
Build basic infrastructure to ensure future growth and to retain a highly-trained local workforce.
From a sociocultural perspective, startups have a range of almost universally beneficial flow-on effects in a city – from fuelling urban renewal and rejuvenation to encouraging a more nimble and innovative approach within the city government itself.
Startups also have a reciprocal and beneficial relationship with the cities in which they operate – simultaneously capitalising on and reinforcing the city's strengths. We can see this clearly when we look at those cities lucky enough to have the innate advantages that lure startups with seemingly little effort.